We offer
FACILITIES:
We have over 5000 m2 including production plant, warehouses, laboratories and offices with a variety of machinery able to produce many different products:
Raw materials and finished products Warehouse.
Tanks Warehouse .
Production Plant.
Packaging plant.
Quality Control laboratories.
Wastewater treatment plant.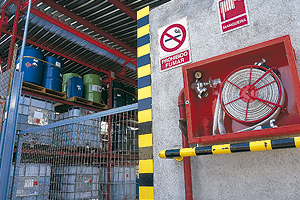 The capabilities of our production machines are from 500 to 12.000 liters. They can heat, refrigerate with different agitation and packaging systems. All this allows us to manufacture a wide range of different processes.
PROCESSES:
Manufacture of chemicals:
Mixtures and solutions. In cold and warm up to 120 ºC
Solid mixture.
High viscosity products.
Reactions.
Emulsions.
Dispersions.
Packaging of chemicals:
Bottles or carafes from 1 to 25 liters.
Drums from 60 to 200 liters
Containers from 500 to 1000 liters
Reception and delivery tanker trucks.
Repackage.
Repackage solids products.